We are dedicated to serving a wide array of industries, catering to ambitious start-ups and scale-ups, as well as charity and non-profit organisations. We extend our expertise to support education institutions, research institutes, the care sector, and lifestyle brands, including luxury and consumer sectors.
Our commitment is to provide tailored solutions that meet the unique needs of each industry, empowering our clients to thrive and make a meaningful impact in their respective fields.
We highly value our clients and have had the privilege of collaborating with numerous remarkable companies over the years. The common thread among all our clients is their ambition to succeed. We take pride in partnering with ethical companies, fast-growing SMEs, global corporations, charities, and educational institutions like universities and colleges. For example, we've worked with SWARCO Traffic Ltd, a company dedicated to road safety, and TG Escapes, renowned for their sustainable and eco-friendly garden buildings.
Our most successful partnerships are with companies that share our core values: giving back, helping others, and making a positive impact on society. Each client we serve faces unique challenges, and it's our responsibility to design tailored solutions that address these challenges and accommodate their business growth.

Ambitious startups and scale-ups
We are committed to empowering ambitious startups and scale-ups to thrive in the digital world. Our focus on innovative web and marketing solutions helps you achieve your unique business objectives and grow in a competitive market.
Charity and non-profit organisations
Our dedicated team is here to support the inspiring missions of charities and non-profits. Through effective web design and digital strategies, we aim to boost your online presence, drive meaningful impact, and foster increased engagement and donations.
Education institutions
Discover how we enhance the online presence of education institutions. From schools to universities, we create user-friendly websites and develop data-driven digital solutions to improve the learning experience and facilitate effective communication with students and stakeholders.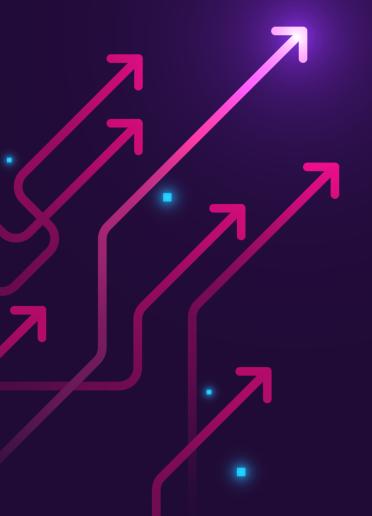 Research institutes
Partnering with research institutes, we bring their breakthroughs and discoveries to the forefront. Our specialised expertise ensures that complex scientific information is presented in a captivating and accessible way to a broader audience.
Care sector
For the care sector, we offer tailored web development and digital marketing solutions that foster community connections and provide essential information to families and individuals seeking care services. We understand the importance of delivering compassionate and accessible online experiences.
Lifestyle brands (luxury and consumer brands)
Elevate your lifestyle brand with our expert assistance. We understand the unique demands of luxury and consumer brands, excelling in crafting visually stunning websites and delivering impactful digital marketing strategies.
We are passionate about welcoming new clients and working together to create innovative solutions that benefit people. If your business needs a digital upgrade or expert guidance, we invite you to explore our comprehensive range of services or reach out to us to discuss how we can assist you.