Capture and use of your data
At Versantus, we take your privacy seriously and this privacy statement explains what personal data or information we collect from you and from people who visit our website, and how we use it.
If you have any questions regarding this statement and our privacy practices, please contact us by email hello@versantus.co.uk or by post at Versantus, Frieze Farmhouse, Woodstock Rd, Oxford OX2 8JX. Alternatively, you can telephone us on 01865 422112.
What personal data or information do we collect?
The personal information we collect may include:
Your name
Address
Email address
Phone number
IP address
Information regarding what pages you access on this website & when.

How do we collect data or information?
We collect data about you whenever you:
Make an enquiry via our website or via the telephone
Use our website
Enquire about a job opportunity
Work for or with the business
Exchange business cards with a member of the business
We collect your personal data or information to operate our business effectively and provide you with the best information on the products and services. We may use your information to deliver software development services to you; to answer enquiries that you make prior to any agreement or contract; to keep you informed about our services, our insight into industry trends and best practice, and invites to events, if you have opted-in to receive these communications; to process a job application; to fulfil our obligations as an employer; to provide benefits to you as an employee; to maintain the security of our office and IT infrastructure; to invoice you, and to track payments you make or payments made to you.
We believe that all of these purposes are justified on the basis of our legitimate interest in running and promoting our business, our contractual requirements to deliver agreed software and web development services to you, and to fulfil our legal obligations.  
With your permission and/or where permitted by law, we may also use your data for marketing purposes which may include contacting you by email and/or telephone with information, news and offers on our services. We will not, however, send you any unsolicited marketing or spam and will take all reasonable steps to ensure that we fully protect your rights and comply with our obligations under the GDPR and the Privacy and Electronic Communications (EC Directive) Regulations 2003.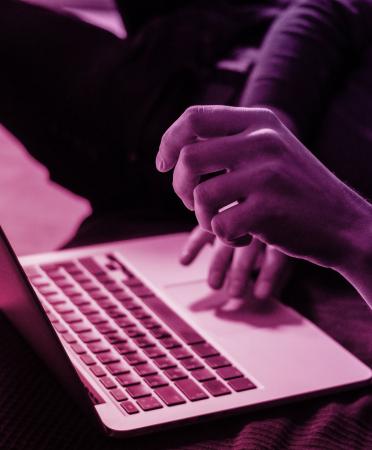 Who has access? 
Only authorised members of the team can access your information. All employees receive regular data protection training, and all employees and contractors have signed up to our Data Protection Policy.
We do not sell or rent your personal data or information to any third party or share your information with third parties for their marketing purposes.  
We will disclose your data or information if required by law, for example by a court order or for the prevention of fraud or other crime.
We may pass your information on to our third-party service providers, agents or subcontractors for the purposes of completing a task or providing services to you on our behalf (for example to process invoices).  However, we disclose only the personal information necessary to deliver that service and have a contract in place that requires them to keep your information secure and not to use it for their own marketing purposes.  
Your personal information in the European Economic Area (EEA) is protected by data protection laws, but other countries do not necessarily protect your personal information in the same way.  
The EEA covers all countries in the EU plus Norway, Liechtenstein and Iceland. Versantus uses online tools which host data outside of the EEA. Prior to selecting such tools, we review their privacy policy and check that the company is signed up to the EU-US Privacy Shield agreement.  
Companies who have signed up to this agreement commit to securing personal data in line with EU data protection legislation.
We use the following third party online tools which may involve your data being processed outside of the EEA:
MailChimp: for our email Newsletter which will involve your personal data (i.e. name and email address).  MailChimp is a US-based software, thus data is transferred outside the EEA. Their privacy policy gives more details.
Transfers outside the European Economic Area
We understand that you trust us with your personal information and we are committed to ensuring you can manage the privacy and security of your personal information yourself.
With respect to the information relating to you that ends up in our possession, and recognising that it is your choice to provide us with your personally identifiable information, we commit to giving you the ability to do all of the following:
You can verify the details you have submitted to Versantus by contacting our customer services team by email: hello@versantus.co.uk or phone 01865 422112.  Our security procedures mean that we may request proof of identity before we reveal information, including your e-mail address and possibly your address.
You can also contact us by the same method to change, correct, or delete your personal information controlled by Versantus regarding your customer profile at any time.
You can always feel free to update us on your details at any point by sending an email to hello@versantus.co.uk.
You can request a readable copy of the personal data we hold on you at any time. To do this, please contact us via email hello@versantus.co.uk.
You also have the right to lodge a complaint about our processing with the UK's Information Commissioner's Office (https://ico.org.uk/).
Data security is very important to us, and to protect your data we have taken suitable measures to safeguard and secure data collected through our site and systems.  Steps we take to secure and protect your data include ensuring that the servers we use are in controlled, secure environment, protected from unauthorized access, use or disclosure.
Emailing us
We use Transport Layer Security (TLS) to encrypt and protect email traffic in line with government standards. If your email service does not support TLS, you should be aware that any emails we send or receive may not be protected in transit. We will also monitor any emails sent to us, including file attachments, for viruses or malicious software. Please be aware that you have a responsibility to ensure that any email you send is within the bounds of the law.
Cookies 
Cookies are small text files that are placed on your computer by websites that you visit.  They are widely used in order to make websites work, or work more efficiently, as well as to provide information to the owners of the site.  Unless you have set your browser to block cookies, this site will place the following cookies on your computer: 
Google Analytics 
Google Maps 
Mautic CRM
ActiveCampaign 
Most web browsers allow some control of most cookies through the browser settings.  To find out more about cookies, including how to see what cookies have been set and how to manage and delete them, visit www.aboutcookies.org or www.allaboutcookies.org.
Google Analytics 
Our website uses Google Analytics, a web analytics service provided by Google, Inc. ("Google"). Google Analytics uses "cookies", which are text files placed on your computer, to help us analyse how users use the site. The information generated by the cookie about your use of the website (including your IP address) will be transmitted to and stored by Google on servers in the United States. Google will use this information for the purpose of evaluating your use of the website, compiling reports on website activity for our website operators and providing other services relating to website activity and internet usage.
Google may also transfer this information to third parties where required to do so by law, or where such third parties process the information on Google's behalf. Google will not associate your IP address with any other data held by Google. You may refuse the use of cookies by selecting the appropriate settings on your browser. However, please note that if you do this you may not be able to use the full functionality of this website.
To opt-out of being tracked by Google Analytics across all websites, please visit Google Analytics Opt-out Browser Add-on.
Changes to this privacy notice
We keep our privacy notice under regular review. We recommend that you check this page regularly to keep up-to-date.  This privacy notice was last updated on 18/05/2023.
Please read these terms of use carefully before you start to use the Versantus website. By using this site, you indicate that you accept these terms of use and that you agree to abide by them.
You may also want to read our privacy notice which explains how we collect and use your data.
Versantus have used reasonable care to ensure that the information appearing on this website is accurate and up-to-date. While care has been taken to prevent the occurrence of errors and omissions the user of this website should not take the accuracy of the information for granted. None of the material contained in this website is to be relied upon as a statement or representation of fact.
Versantus shall not be liable for any direct or indirect, special or consequential damages arising out of the use of this website or the reliance on information in it. The content of this paragraph and its disclaimers and exclusions shall apply to the maximum extent permissible by applicable laws. Any rights not expressly granted herein are reserved.
Where the Versantus website contains links to other sites and resources provided by third parties, these links are provided for your information only. We have no control over the contents of those sites or resources, and accept no responsibility for them or for any loss or damage that may arise from your use of them.
Versantus will not be liable for any loss or damage caused by a distributed denial-of-service attack, viruses or other technologically harmful material that may infect your computer equipment, computer programs, data or other proprietary material due to your use of the Versantus website or to your downloading of any material posted on it, or on any website linked to it.
Versantus may revise these terms of use at any time by amending this page. You are expected to check this page from time to time to take notice of any changes Versantus have made, as they are binding on you. 
If you have any concerns about material which appears on the Versantus website, please contact hello@versantus.co.uk 
This website uses cookies. We use cookies to personalise content and ads, to provide social media features and to analyse our traffic. You consent to our cookies if you continue to use our website.
In addition to using cookies to personalise content and ads, to provide social media features and to analyse our traffic, we also share information about your use of our site with our social media, advertising and analytics partners who may combine it with other information that you've provided to them or that they've collected from your use of their services.
Cookies are small text files that can be used by websites to make a user's experience more efficient. The law states that we can store cookies on your device if they are strictly necessary for the operation of this site. For all other types of cookies we need your permission. This site uses different types of cookies. Some cookies are placed by third party services that appear on our pages. You can at any time change or withdraw your consent from the Cookie Declaration on our website.
Learn more about who we are, how you can contact us and how we process personal data in our Privacy Policy.
Your consent applies to the following domains: www.versantus.co.uk
Cookie declaration last updated on 05/05/2023 by Cookiebot: