Ready to elevate your digital transformation?
Developing an effective digital strategy is key to realising your digital initiatives' full potential. This will often mean harnessing external expertise to fuel your success, and stoke the fire of opportunity. We'll help you build a clear digital roadmap and plan. We'll challenge and validate your approach ensuring your investment hits the mark, resources are used well, and help you build solutions that leave your customers delighted rather than dejected. 
We can work closely with your stakeholders to clarify objectives, identify opportunities, and develop strategies that align with your unique goals. Our approach involves working closely with your stakeholders to clarify objectives, identify opportunities, and develop strategies that align with your unique goals. That will include the right blend of audience research, stakeholder interviews, workshops, research, prototyping, and analysis to create tailored deliverables to support your digital strategy.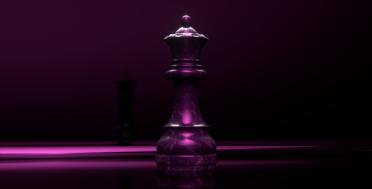 Accelerating your progress
Do you want to validate an idea, inform the best direction, form a case for funding or cement a strategy that you're confident will work? We have a proven track record of helping ambitious organisations successfully launch new digital products and services. We specialise in working with different types of organisations.
Start-up organisations: helping them rapidly launch their digital products and services, and enter the market quickly and effectively.
Established organisations: who have a need for continuous innovation and improvement to stay ahead of the competition. We assist established organisations in driving innovation, enhancing their market position, and achieving sustained growth.
Larger businesses, educators, and non-profits: looking to accelerate their progress, we offer a unique blend of agility, ideas, and innovation. We help these organisations move faster and seize opportunities through our expert guidance.
For one such start up project, SWARCO Traffic Ltd (STL), that meant assessing the viability of a new software platform that would completely transform how they sold and updated their existing technology and applications. Blind adoption could have destabilised their entire offering. Our careful planning, roadmap development, prototyping and risk assessment enabled a smooth transition to a cloud-based system that supercharged how users could interact with their existing tech.
We combine all the best tools available to arrive at the most informed decisions. Our Launch Accelerator package allows you to move quickly with confidence, and show a greater turn on investment for your ideas. Our team performs Discovery Sprints and Digital Roadmap Planning to support brainstorming, research, designing, pricing and roadmapping for the future.
We have your interests at heart, approaching every project with a long-term view to really get to know your business. Our ultimate goal is to deliver the best possible results and establish the foundations for a strong relationship for years to come.
Strategy & consultation services